Ad blocker interference detected!
Wikia is a free-to-use site that makes money from advertising. We have a modified experience for viewers using ad blockers

Wikia is not accessible if you've made further modifications. Remove the custom ad blocker rule(s) and the page will load as expected.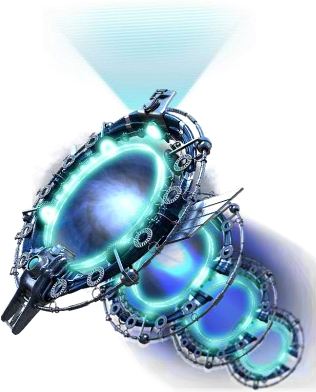 The Birthday Gate is a special Galaxy Gate released by DarkOrbit so far every year on December 11, to players who log on. It is a yearly anniversary for the creation of DarkOrbit, which not only includes the special gate, but along with some minor or large updates. Each birthday gate can contain different alien waves, only having a difference of the map, which will contain a large red blocked number, compound with impenetrable rock in the center of the map, corresponding to the year that DarkOrbit is celebrating.
Birthday gate history
Edit
2013
7th DarkOrbit birthday anniversary contains:
There is no birthday gate this year.
There is a voucher code in the newsletter (if you were subscribed to it) for the hades gate.
 If you already have a hades gate open you would get a 2nd on the backpage (per PoseidonsFury).
 If you already have 2 hades gates open then you would get extra energy for the galaxy gates.
It open the cubikon cementary in 4-5 for the wormhole
2012 6th DarkOrbit birthday anniversary contains:
6th year birthday gate (GG Y6), contains a red 6 barrier with passive boosters to aid the player in defeating the waves
New and updated sound effects, graphics
New BDR-1212 rockets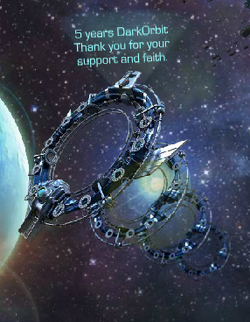 5th DarkOrbit birthday anniversary contains:
5th year birthday gate (GG Y5), contains a red 5 barrier in the center of the map shaped like the number "5"
New alien visual updates
New Upgrade Technology
New Mine Ammo
4th DarkOrbit birthday anniversary contains:
4th year birthday gate (GG Y4), contains four square red barriers in each quadrant of the map
New Skill Designs
Temporary new test UI design (US West server only)
3rd DarkOrbit birthday anniversary contains:
Alien waves
Edit
30 Streuner (x1)
30 -=[ Lordakia ]=- (x1)
16 -=[ Mordon ]=-
30 -=[ Saimon ]=- (x0.5)
20 -=[ Devolarium ]=- (x1)
23 -=[ Kristallin ]=- (x0.5)
12 -=[ Sibelon ]=- (x1)
30 -=[ Sibelonit ]=- (x0.75)
10 -=[ Kristallon ]=- (x0.5)
4 -=[ Barracuda ]=- (x0.75)
8 -=[ Saboteur ]=- (x0.75)
Wave 11:
2 -=[ demaNeR ]=- (x1)
3 -=[ demaNeR ]=- (x0.75)
Wave12:
1 ..::{ Boss Lordakium }::.. (x0.75)
5 -=[ Protegit ]=- (x0.5)
1 -=[ Devourer ]=- (x0.5)
10 -=[ Scorcher ]=- (x0.5)