Credits4u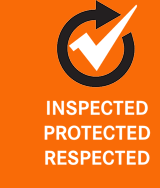 Details
Clan Name
Credits4u
Server
Must use abbreviations, see Servers
Company
Check Spelling, Not Valid Company
Leader
N/A
Co-Leader
N/A
Alliances
N/A
At War
N/A
Site
N/A
Team Speak Address
N/A
The Credits4u clan is exactly what the name says! We give out credits to help players. We are a family that helps out each other. We will even refund your application fee as soon as possible. We accept any level and any company.
Note: We are on the GB-2 server.
How to join
Log in to the GB-2 server;
Click clan
Go to the search bar and type "credits4u"
Send an application
Ad blocker interference detected!
Wikia is a free-to-use site that makes money from advertising. We have a modified experience for viewers using ad blockers

Wikia is not accessible if you've made further modifications. Remove the custom ad blocker rule(s) and the page will load as expected.