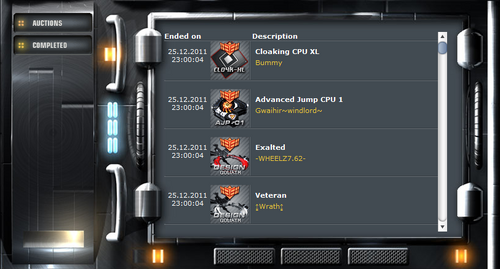 Completed is a page under Trade that lets you see what the past few hours winning bids were, along with the item they won. To access this page, go to Trade, and on the left side, click the 'Completed' tab. Scroll down a bit, and if your name isn't next to the item you bid on, you positively didn't win it. You can also find out if you have won an item from your 'Logbook' on the Home page.
Ad blocker interference detected!
Wikia is a free-to-use site that makes money from advertising. We have a modified experience for viewers using ad blockers

Wikia is not accessible if you've made further modifications. Remove the custom ad blocker rule(s) and the page will load as expected.