Devourer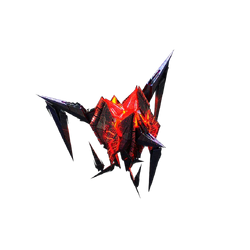 Official Description
Unique alien that was the source of a lot of speculation in the Dark Orbit community before it's official release.
Devourer is a mothership alien found in the Zeta Gate and serves as the main alien and the penultimate the 2 final waves in the Zeta Gate. Before its official release during mid-late October 2011, it was a major source of speculation within the Dark Orbit community.
Speculation
Edit
Comparing
Edit
The Devourer's rewards are spectacular. The Uridium you get from one is comparable to that of a -=Cubikon=-. Its credit rewards are higher than a -=Boss Kristallon=- but lower than an -=Uber Kristallon=-. Experience is astronomically high, it's only rivalled by that of the -=Boss Kucurbium=-. It gives out little Honor however to make up for this.
Cargo Drop
Edit
The Devourer is the biggest alien graphic to date.
Gives a log-disk when killed.