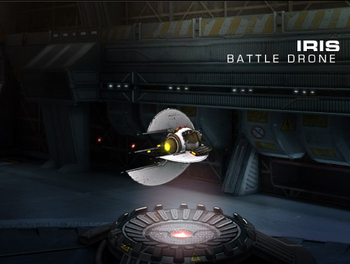 A Drone is a robotic NPC machine that hovers and follows a player's ship (once bought) and are used to increase certain statistics of a ship. They are able to be equipped with:
As you progress through the game, your Drones also gain Experience Points and can level up to a maximum of 6 levels. This can mostly be seen by their change of appearance throughout level 1, to level 6. Any current ship is capable of holding up to a total of 8 Drones at once, increasing by 9 if you own an Apis or Zeus drone, or 10 if you own another Apis and a Zeus drone.
Cost of Drones double for each time you buy one (except Apis and Zeus, watch obtention of these below).
Drone Damage/Repair
Everytime your ship gets destroyed, your Drones get damaged by 2.5%. After reaching 100%, you lose the drone and can't get it back. You can repair your Drones on the hangar to 0% again through two ways. One way is using 500 Uridium (or repair bonus) and lower the drone one level (except if it is level 1, when it's only going to cost Uridium or a repair bonus). Another method is gaining enough drone point at the level 6 to "level up", but instead of leveling up, you remove all damage on the drone.
If your drone gets destroyed, the equipped elements will appear back in your hangar.
Battle Drones
Battle Drone's experience earning
The battle Drones doesn't earn experience like the player's ship, on the other hand, they win experience when the player destroys an enemy. List of battle drone's experience earning below: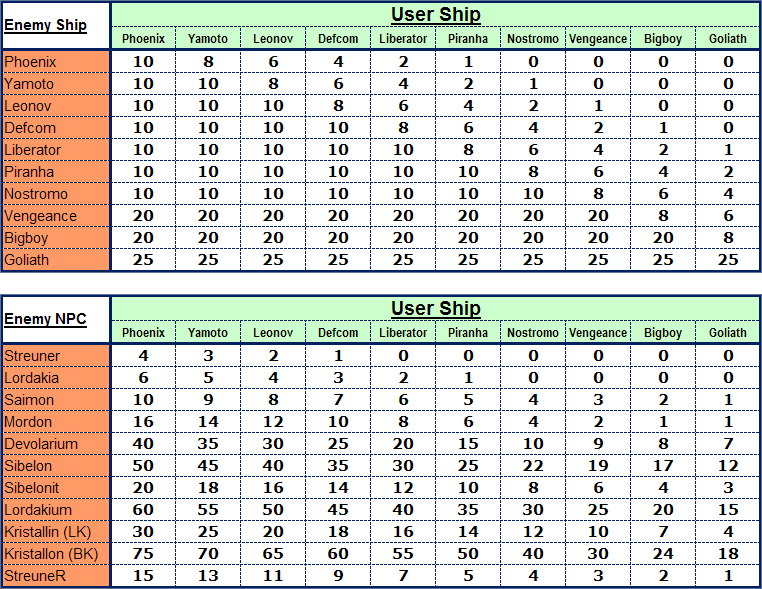 Trade Drone
HM7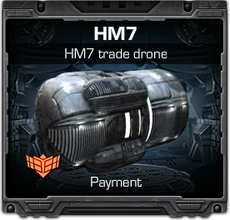 HM7 is the only trade drone available that allows you to sell ore no matter where your location is. Action is limited to 100 uses. This drone is only Payment bought. However, if you purchase the Amber, Jade, or Sapphire designs for the Goliath, you get unlimited number of HM7 trade Drones. You can not see this drone because it isn't a battle drone. The cost of an HM7 trade drone remains constant.