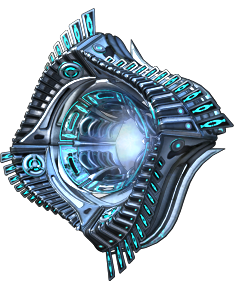 The Epsilon Gate is a Galaxy Gate that contains waves of the LoW alien type. It's difficulty is intermediate and only players that are sub-elite or higher should consider doing this Galaxy gate.
99 parts are needed to build this Galaxy gate.
Alien waves:
Rewards
Building this Galaxy gate
This Galaxy gate needs 99 parts in order to be made, which can take around about 100,000 to 300,000 Uridium. Maybe less or maybe more.
With the 100x charge it usually takes 2,000 to 3,000 extra energy/charges. Using smaller charges towards the end of building the gate (so say that you have 10 parts left to get) in line with x2 or x3 multiplier will save you a lot of spins.
For more information, please visit the Galaxy Gate page