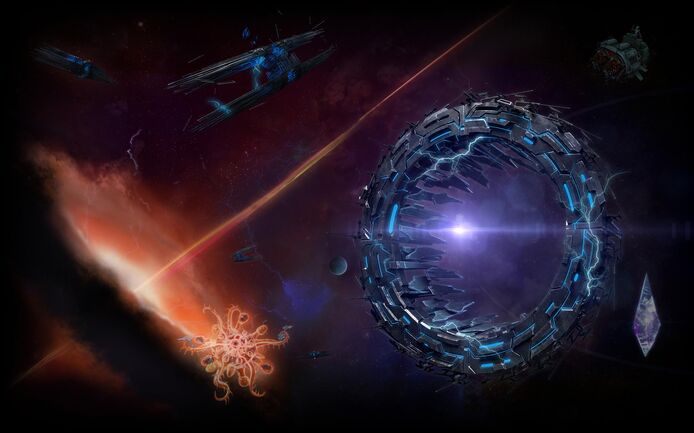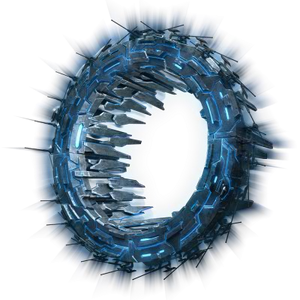 The Hades Gate is a galaxy gate which was released on April 26, 2013. The gate requires 45 pieces to build, and a player needs a minimum of 3 other players in a group who have all opened this gate to begin. Maximum players are 8.
Hades Gate

Edit
The Hades Gate is located in the dangerous Hades Nebula. It is a galaxy gate that players have to do in a group, that is challenging to com
In the Hades Gate, there are three phases:
Alien Rewards
Edit
All players in the gate receive an equal share of the rewards for each alien/boss destroyed.
Final RewardsThese are the values for each player who finishes the Hades Gate and will not be split like the alien rewards.Edit
Uridium: 20,000 (uridium for NPC depends of number the players in gate)
Ammo: 15,000 UCB-100
Honor: 200,000
EP: 4,000,000 
Log-disks: 8
Booty Keys: 4

A chance that all group members will receive a laser LF-4
WavesPhase 1:
Edit
Phase 2:
Phase 3:

x3 Kristaloon
x3 Boss Kristaloon
x2 Uber Kristaloon
x1 Emperor Kristaloon ( does aprox. 1,000-2,000 damage, same as two Uber Kristalon. Also it has an ability whwre it does about 3,000 damage)
Best ship group formation (for 8 players): 4 Aegis + 4 Goliath (Diminisher). Also a Citadel would help so that it can tank most of the damage
Fewer players means more uridium (Hades with 4 players - 1 player get aprox. 180 K uridium from NPC + Gate reward)