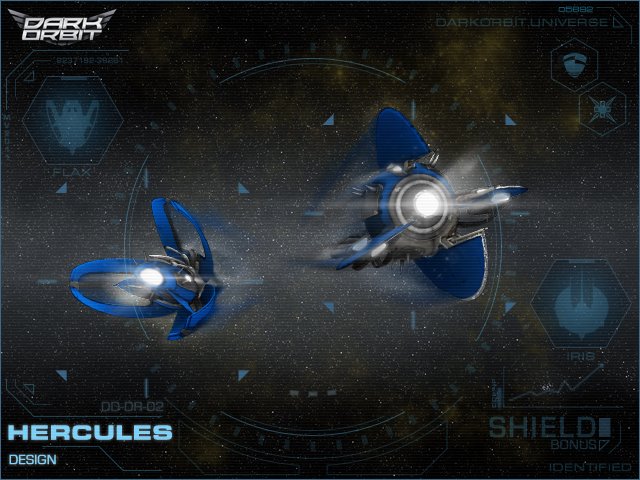 Hercules is the drone design released on June 21, 2012, along with the new Kappa Galaxy Gate.
When equipped on your drone, shield power of shield generators equipped on this drone is boosted by 15% and if all drones have Hercules drone design, there is also a 20% HP increase.
The chance of getting Hercules on the Kappa Gate is now 37.5% since the release of the Spartan drone design.
The drone designs for Iris and Flax: