Hitac-Mothership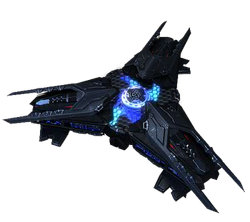 Destroy Rewards
EP
200,000 - 1,000,000
Honor
5,000 - 10,000
Credits
1,000,000 - 2,000,000
Uridium
5,000
The Hitac-Mothership was an Alien only available during the Hitac Event in September 2012, February 2013, November 2013 , May 2014 and September 2014,January 2016. These aliens were fairly large and inflicted massive damage upon any nearby ships. Each Hitac-Mothership had six Hitac-Minions attached to it, and was protected by an Insta-Shield, meaning only when the six Hitac-Minions were destroyed, could the Hitac-Mothership be destroyed.
The six minions and mothership combined together dealt a massive, and unseen damage from any other Aliens, of 90,000+. The mothership also had a new and unique ability to jump from map to map. It cycled around the Lower Maps, and first spawned in 3-4.
The jumping cycle:3-4;3-3;2-4;2-3;1-3;1-4 then repeats.
Ad blocker interference detected!
Wikia is a free-to-use site that makes money from advertising. We have a modified experience for viewers using ad blockers

Wikia is not accessible if you've made further modifications. Remove the custom ad blocker rule(s) and the page will load as expected.