Welcome to the DarkOrbit Wiki! Here you will find space pilots alike that are dedicated to fill in the vast space of missing information in this expanding MMO space shooter game. More information is to be added but in the mean time feel free to help. Join us by editing today!
Since 2007, we have had 80,366 on 866 articles and 2,132 images on this wiki. Currently, we have 3 active users and 13,458,192 total users.
Recent Changes • New Photos • Categories • Help • Clans
DarkOrbit is community driven to add, expand, and share information about the multiplayer action game DarkOrbit. So begin by navigating to one of the categories below, edit some of our stubs that could use more information, or check out our recent activity. Good luck, and Godspeed, captain!
Since October 27, 2007 we have had 80,366 edits on 866 pages
Currently, we have 3 active users and 13,458,192 total users. Join them by editing today!

Only January 01 2014 00:00:00 until 2014!
Do you think DarkOrbit will introduce a new company?
For more information, please visit the Companies page
Categories (10):
| | |
| --- | --- |
| | Check out our new Forum! You are the pioneers of this feature, help us make it grow! Use it for long term discussions that you want public, or to suggest new ideas. It's there for you, so use it to its fullest! |
External links and Translations:
External links - External, non-commercial websites with information about DarkOrbit.
Translations - The DarkOrbit Wiki in other languages!

The Interwiki link for this Wikia is: Wikia:c:darkorbit.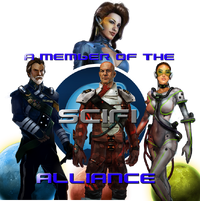 Some stubs that you can help out with:
(dynamically changes) refresh
Popular
Recent
The DPL extension (version 2.3.0) produced a SQL statement which lead to a Database error.


The reason may be an internal error of DPL or an error which you made,
especially when using DPL options like titleregexp.
Query text is:
SELECT DISTINCT `page`.page_namespace AS page_namespace,`page`.page_title AS page_title,`page`.page_id AS page_id FROM `page` INNER JOIN `categorylinks` AS cl0 ON `page`.page_id=cl0.cl_from AND (cl0.cl_to='Stub') WHERE 1=1 AND `page`.page_is_redirect=0 ORDER BY DESC LIMIT 250 OFFSET 0

Error message is:
You have an error in your SQL syntax; check the manual that corresponds to your MySQL server version for the right syntax to use near 'DESC LIMIT 250 OFFSET 0' at line 1 (geo-db-a-slave.query.consul)




Extension:DynamicPageList (DPL), version 2.3.0 : Warning: No results.

Get the My Wikia App!
With Wikia's official flagship app, My Wikia, you can search for communities and add them to your home screen and read constantly evolving, deep content in a customizable format.
DOWNLOAD NOW FOR FREE!

| | |
| --- | --- |
| | Please do not post information about your individual account, ship build, or items that you are selling in these articles. Material of this nature will be removed on sight. To learn more about this Wikia, read DarkOrbit:FAQ. To learn what activities are prohibited on this Wikia, read DarkOrbit:What the DarkOrbit Wikia is not. Enjoy! |
Ad blocker interference detected!
Wikia is a free-to-use site that makes money from advertising. We have a modified experience for viewers using ad blockers

Wikia is not accessible if you've made further modifications. Remove the custom ad blocker rule(s) and the page will load as expected.