DAMAGE CHART FOR LF-4 LASER (fully upgraded)
DAMAGE CHART FOR LF-4 LASER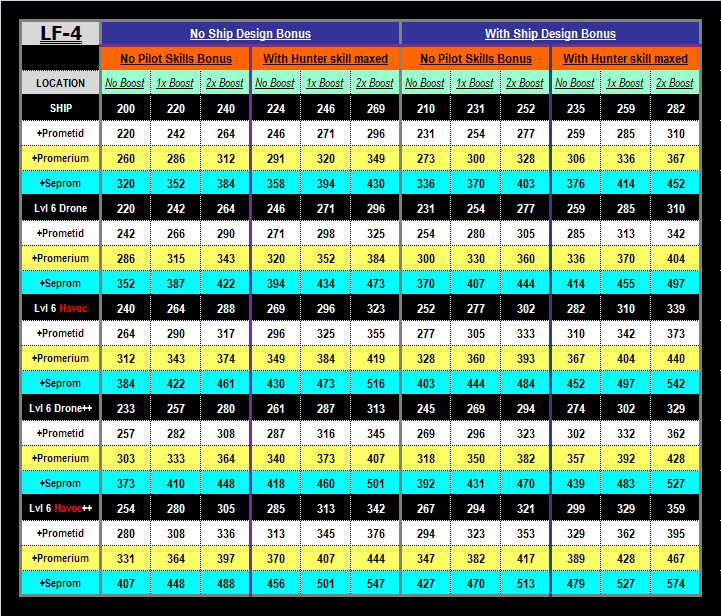 DAMAGE CHART FOR LF-3 LASER (fully upgraded)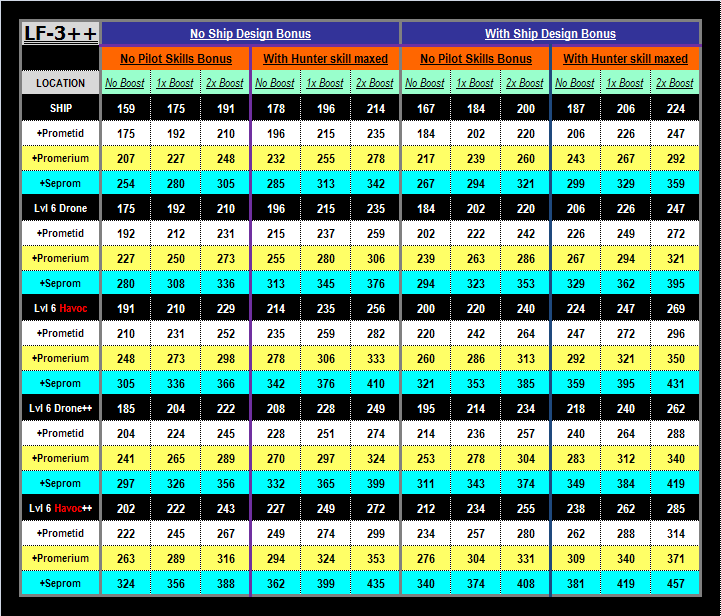 DAMAGE CHART FOR LF-3 LASER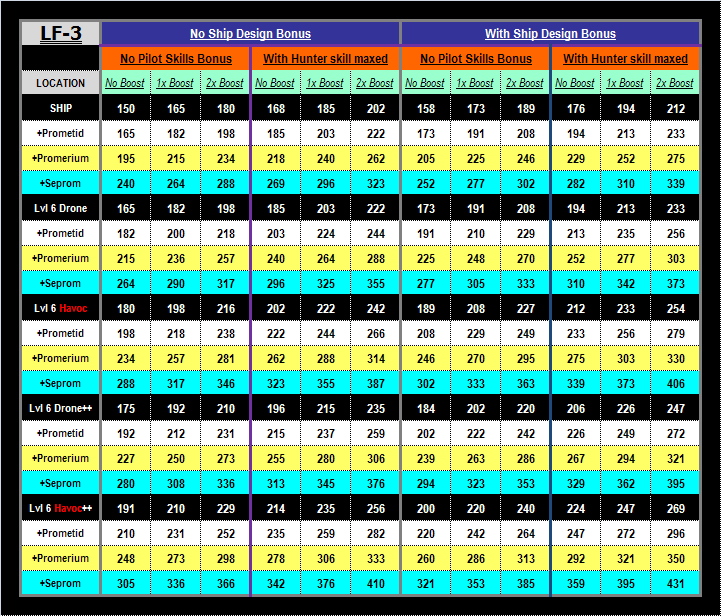 INFORMATION CORRECT AS AT 23rd JULY, 2012
=========================
Laser damage has been listed on an individual basis, to allow players to calculate their damage based on their own configurations.
TO CALCULATE DAMAGE:
++ Locate the damage value for the laser according to it's type, equipped location, and any bonuses which apply. ++ Total the damage values of all lasers equipped. ++ Multiply damage by the ammunition type used.
++ Leonov pilots will need to double the value of any lasers in the "Ship" location before calculating. (This bonus only applies when you are in your own company's maps X-1 to X-4).
++ The "Havoc" design bonus only applies if ALL drones are equipped with the design. If this is not the case, use the standard drone figures.
========================= NOTES:
* Damage values listed should only be used for calculating damage inflicted. * Damage received is displayed on a per-second basis, and may include values from other attacks. * Actual damage caused may be anywhere from 75%-100% of listed figures. * All figures use standard rounding. The difference from raw data is negligible. * Boosters have been calculated for a solo ship only. Additional shared boosters will give higher damage values. * Lasers/drones marked with "++" indicate that they are fully upgraded (Level 16).
=========================
MAXIMUM DAMAGE TOTALS FOR LASERS
Goliath Lasers on ship (15) = 7,185 Lasers on drones (20) = 12,180
Damage X1 ammo = 19,365 Damage UCB-100 ammo = 77,460 Damage RSB-75 ammo = 116,190 _____________________________
Vengeance Lasers on ship (10) = 4,790 Lasers on drones (20) = 12,180
Damage X1 ammo = 16,970 Damage UCB-100 ammo = 67,880 Damage RSB-75 ammo = 101,820 _____________________________
Leonov Lasers on ship (6) // x2 bonus = 2,736 // 5,472 Lasers on drones (20) = 11,600
Damage X1 ammo = 14,336 Damage UCB-100 ammo = 57,344 Damage RSB-75 ammo = 86,016
(with bonus) Damage X1 ammo = 17,072 Damage UCB-100 ammo = 68,288 Damage RSB-75 ammo = 102,432
Ad blocker interference detected!
Wikia is a free-to-use site that makes money from advertising. We have a modified experience for viewers using ad blockers

Wikia is not accessible if you've made further modifications. Remove the custom ad blocker rule(s) and the page will load as expected.