Lordakium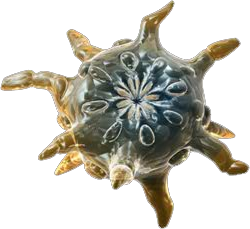 Lordakium is the mothership of the Lordakia. They are passive and do not fire until fired upon. This makes them not as dangerous as some of the smaller aliens despite their high damage attacks.
Lordakium are located in X-5 maps as well as Galaxy gates
Cargo Drop
Edit

Total:1096 cargo
Ad blocker interference detected!
Wikia is a free-to-use site that makes money from advertising. We have a modified experience for viewers using ad blockers

Wikia is not accessible if you've made further modifications. Remove the custom ad blocker rule(s) and the page will load as expected.