The Ultimate Battle Arena ( training arena In past) is a place where you can duel other pilots in one-on-one PvP battles! DarkOrbit's new Ultimate Battle Arena allows you to quickly be matched with an opponent of your level (most of the time), and duels won't damage your drones or lose you any cargo. It's a dream come true for lovers of PvP throughout the galaxy! In Each duel season top players are rewarded with deferent prizes (such as golden, silver and bronze designs for Goliath, Booty Keys, Uridium and more).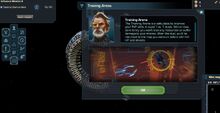 Rewards are based on events that take place on the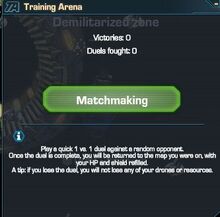 Ad blocker interference detected!
Wikia is a free-to-use site that makes money from advertising. We have a modified experience for viewers using ad blockers

Wikia is not accessible if you've made further modifications. Remove the custom ad blocker rule(s) and the page will load as expected.