About ME on the Wiki!
Edit
THIS IS THE HOUSE OF VRGUARDIANNNNN!!!!!!! (Lols)
I like to edit pages so that this wikia does not remain with sentences like: the lordakia is a very hard enemy forlittles hips or comments like the OVNI (UFO) looks like etc. I am on a crusade to make sure this is a efficient and strong wikia with the needed information, not silly jokes and horrific spelling mistakes. You can see what I want this wikia to be by looking at my work on it!. I hope that the common player and the moderators join forces and make this the best MMPOG (Massively MultiPlayer Online Game) wikia becomes the best one evahhh!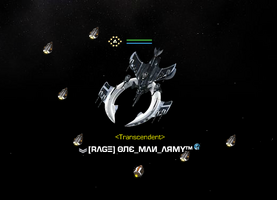 Thanks for reading!
My favorite pages
Edit
Every single itty bitty minature microscopic page I edit for the greater good!
My Account!
Edit
I am a Leonov with 7 Flaxes and 1 Iris in EIC (GB1) and I am a member of EIC, but I have spent the majority of my time in VRU and a short while in MMO. I have played Dark Orbit on various accounts since 2009 and I have enjoyed playing it ever since!
I've returned to the Game and returned to the wiki. I will be glad to help edit these pages!
(+ Hi to Jay and AES!)
I have arisen again to serve the Dark Orbit wiki! Hi to all!
VRGuardian (talk) 17:42, August 17, 2012 (UTC)