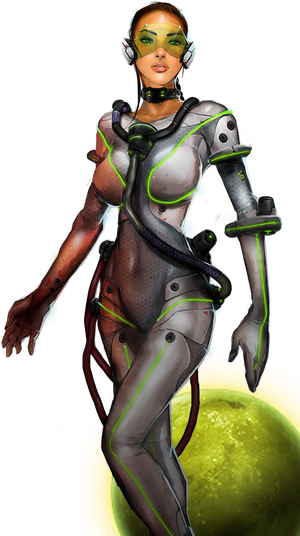 Venus Resources Unlimited (VRU) is one of the three companies to choose from in Dark Orbit. It is the enemy of EIC and MMO.
Vanessa Arkadium is a lethal assassin trained in the dark arts of information extraction – any and all means will be utilized. Raised by VRU from birth, Vanessa is completely indoctrinated and will do anything company management ask of her. Although still young, there are already legends praising her exploits, which has made colleagues envious and uncomfortable in her presence. Rival company operatives refer to her as the "Fluffy Dagger".
VRU's company owned maps:
Uppers Maps:
Ad blocker interference detected!
Wikia is a free-to-use site that makes money from advertising. We have a modified experience for viewers using ad blockers

Wikia is not accessible if you've made further modifications. Remove the custom ad blocker rule(s) and the page will load as expected.